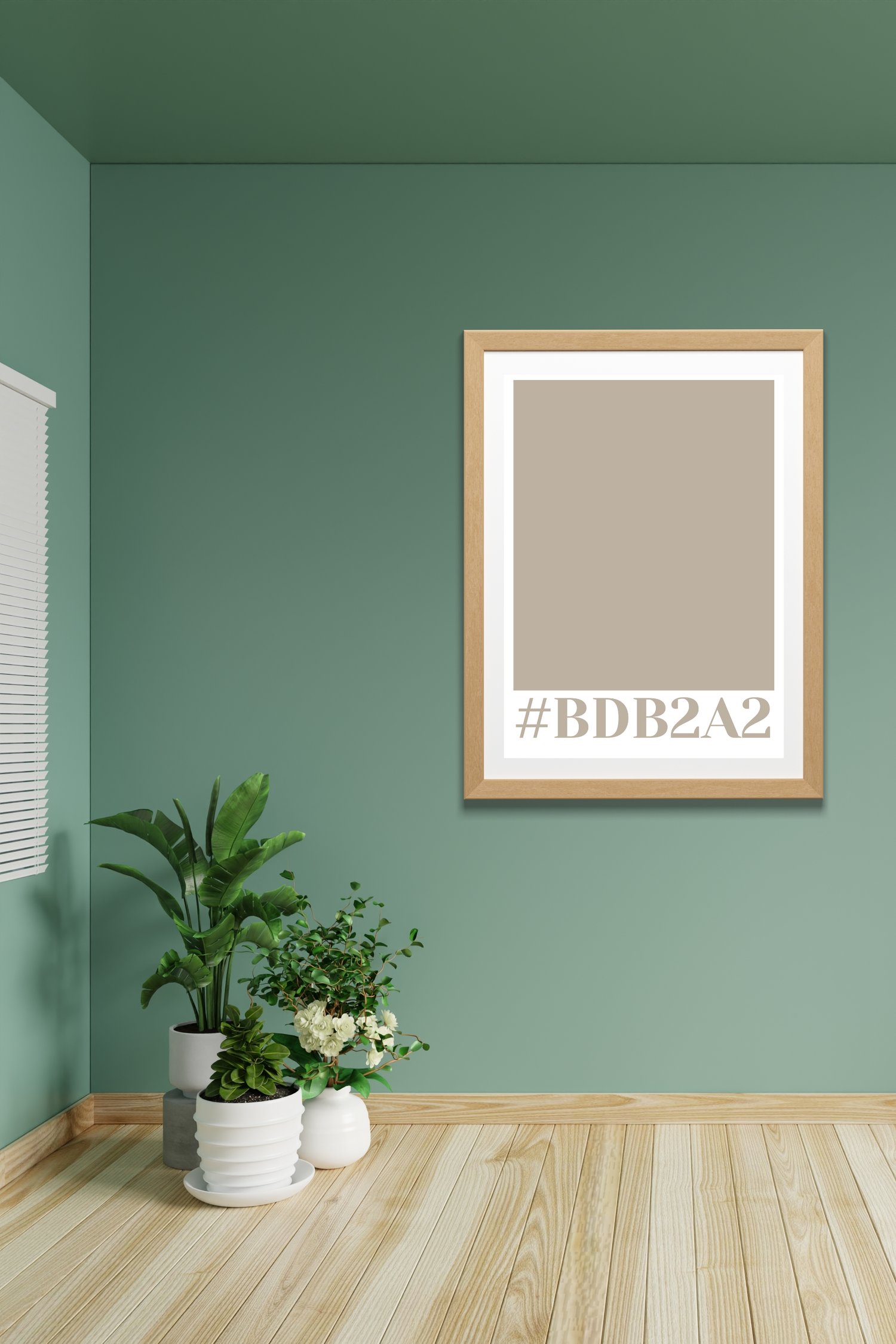 Solid Color Hex BDB2A2 Printable Wall Art
This solid color, Hex Code: BDB2A2, is a popular solid color over on Causeways Palette on Pinterest, so here it is as printable wall art.

What You'll Receive:
Upon purchase, you'll instantly download a zip file containing high-resolution PDFs meticulously crafted to offer versatility in framing options. Each color palette design is available in six ratios, ensuring compatibility with various frame dimensions.
Included Ratios:
2:3 Ratio
3:4 Ratio
4:5 Ratio
5:7 Ratio
11:14 Ratio
12:12 Ratio
Printing Instructions:
Included with your download are comprehensive instructions guiding you through the printing process. These guidelines ensure optimal print quality, suggesting paper type, settings, and framing suggestions for each ratio.
Personalize Your Space:
Create a personalized gallery wall or accentuate any room with these customizable color palette artworks. Express your unique style by mixing and matching ratios or frame them individually for a captivating visual impact.
Dive into your creativity and infuse your living space with the essence of your favorite color schemes. Transform your walls into a canvas of inspiration with our versatile, printable wall art!